Where should you place your New York City home security cameras?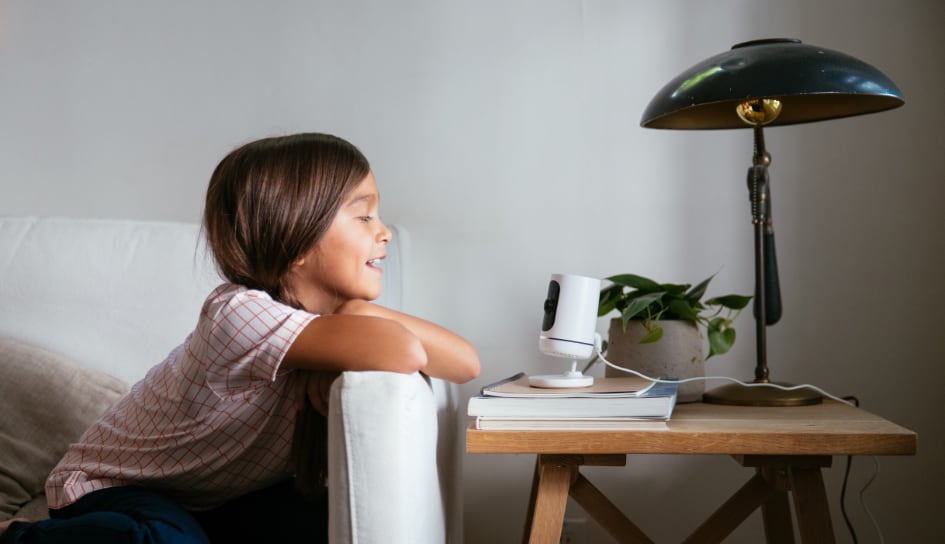 Where should you place your home security cameras in New York City? Simply find the most used areas that need an accurate view of any suspicious behavior. Start at your front entrance and then add cameras to the outdoor zones where you can't see through windows. Finally, be sure to implement devices in inside areas.
Here are some straightforward suggestions on where you should place your home security cameras in New York City.

Install A Smart Doorbell Camera At The Main Entrance
When you appraise the possible dangers that might cause trouble for your home, an intruder or package thief might be a chief concern. And studies show that nearly 35% of home invasions occur through the primary entrance. Of course, ensuring you always lock your door will reduce the probability of an invasion, but it's smart to have eyes on your front door.
Smart doorbells offer high-def footage so you are able to get a detailed perspective of your door 24/7. If a person advances to your main entryway, the doorbell camera will start video recording and send notifications to your mobile device. You can even converse with guests using the bi-directional audio function that integrates with your smartphone security app. Or have your smart hall lights switch on automatically to make it seem like you're home when you aren't there.
Cover Dead Spots With Outdoor Cameras
Hard-to-see areas of your property are important locations to place your home security cameras in New York City. Basically, you're giving yourself a virtual window with an exterior camera. Since you are able to install them almost anywhere, you can easily get a view of areas not visible from windows, like your driveway or garage -- especially if your garage is detached.
Additional dead spaces around your property might include:
Corners of your home away from streets or sidewalks
Spaces by your attached deck or chimney
Cellar and basement doors or a window well with access to your basement
Sheds or additional outdoor installations
When placing cameras, ensure you have an unobstructed sightline. This might necessitate pruning any trees or bushes that may obscure your view.
Where To Place Your Inside Cameras In New York City
On the inside of your residence, you have a multitude of choices for your indoor security cameras. These units are sleek and unobtrusive and will simply rest on any flat shelf. Then if any suspicious action occurs after bedtime or when you're away, you'll be sent a phone warning along with a video clip.
The recommended rooms for your indoor cameras tend to be primary walkways and areas with high-priced entertainment equipment, antiques, or other possessions. Living or family rooms often have the bulk of camera placements in New York City. The front and upstairs hallways are also smart options -- particularly to monitor exit paths in the event of a fire or other disaster. Computer rooms have become popular too, as remote work has evolved.
Get Your Home Security Cameras With A Smart Home Security System
Your residence should have a high level of protection. Reach out today to begin configuring your residential security package, and you'll have the chance to protect every part of your property in a short amount of time! Dial (332) 877-9062 or submit the form on this page for a complimentary evaluation.
Communities Served Around New York City By Smart Security Specialists Your Local Vivint Authorized Dealer